"Content is King. Connections are Queen. But, Relationships Rule!"
Well Planned Web's founder, Deana Goldasich has a mission—to translate clients' in-person credibility into online clout and influence. Well Planned Web helps Thought Leaders and Trailblazers find their voice online and find their audience through effective use of content marketing.
Deana's experience includes building content strategies for multi-million dollar retailers, high-profile brands and influential government and health agencies. Today, Deana brings that "big time" experience to "big thinking" visionaries. More about Deana Goldasich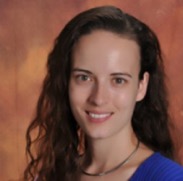 Marie's passion for content marketing started more than 10 years ago when she "caught the bug" and jumped into the industry with both feet—and never looked back. Since then, she's gained an enormous level of experience and expertise working with hundreds of small- and medium-sized clients throughout North America, Australia, and Europe, including Fortune 500 companies.
As Well Planned Web's Strategic Lead, Marie loves getting to know the needs and challenges of each client's organization—and makes it her mission to create content marketing plans that speak directly to clients' customers. The only thing she loves more? Tracking results and seeing the impact that useful, informative content and distribution have on client positioning and sales enablement.
In addition to creating successful content strategies and project management, Marie has a keen understanding of providing valuable technical consultation and process improvement around CRM (Customer Relationship Management), Marketing Automation (MA), and Account Based Marketing (ABM) solutions. She has also developed a deep, built-in understanding of SEO (Search Engine Optimization), PPC advertising, and Web Analytics.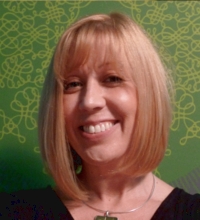 Erin has been a content specialist for more than 20 years, creating messaging for multi-billion dollar corporations like the Home Shopping Network and Eckerd Corporation to boutique ad agencies and start-up online retail stores. Through the years, she's written for brands like Emeril, Joy Mangano, Top Chef and Mary J. Blige.
While her expertise spans across all channels, from marketing automation and blogging to video and mobile, Erin is passionately focused on helping clients deliver relevant content to their audiences in order to nurture and convert to sales. Today, as Well Planned Web's Editorial Lead, Erin transforms even the most complex topics into meaningful content that resonates with clients' customers.